Toni Robinson Waterfront Trail
The first 1.6-acre parcel to become part of the Toni Robinson Waterfront Trail was purchased by IRLT in 2009. Two additional purchases totaling 37 acres and a generous gift of 11.6 acres from the Schwerin family in 2014 expanded the conservation area to more than 50 acres. The property contains oak trees, scrub forest, mangrove swamp, and beautiful views of the Indian River Lagoon.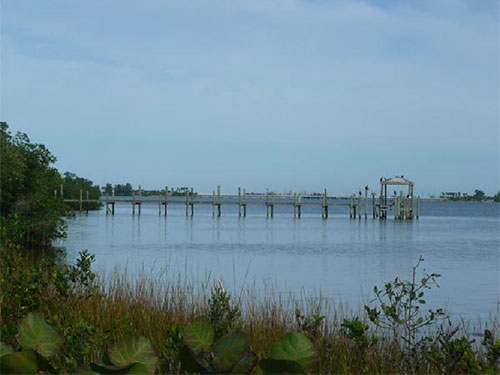 The one-mile trail comprises a half-mile walk through an open canopy scrub habitat and oak forest to the mangroves. A half-mile loop walk on an impoundment trail includes a boardwalk through the mangroves with a dock that extends into the lagoon with a bench.

The parking area is located on 79th Street, east off U.S. Highway 1. (There is a large white sign, with blue lettering reading: Hobart Landing, which marks 79th Street.) Please do not park on 79th Street.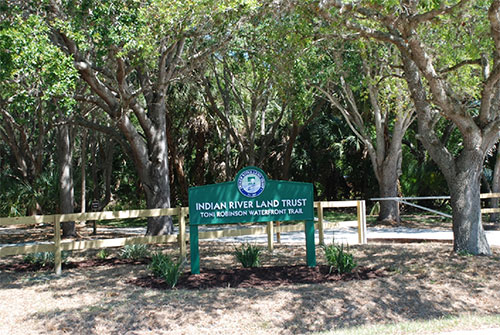 Dogs are allowed but must be "scooped" and kept on leash. Please stay on marked trails and enjoy the dock. Fishing is NOT permitted.

Click here to download the trail map.