IRLT Membership Makes a Difference
With your safety in mind, Indian River Land Trust is pausing our large public programs until the pandemic is safely in our rear-view mirror. We look forward to gathering again when it is safe and look back at our 2019 Membership event fondly when more than 150 Land Trust supporters gathered...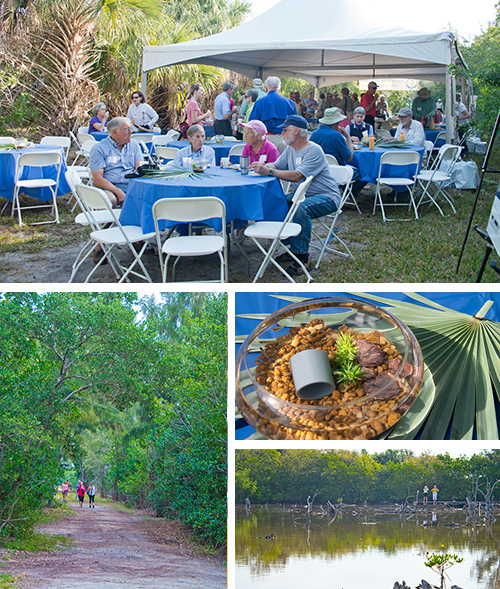 On March 19th more than 150 Land Trust supporters gathered at Bee Gum Point off of Fred Tuerk Drive to celebrate IRLT's success of protecting nearly nine miles of shoreline along the Indian River Lagoon. IRLT members listened to the music of Blue Cypress Bluegrass Band and enjoyed donations of pastries by the Publix, fresh squeezed orange juice of Schacht Groves and water from Gould Cooksey Fennel, P.A. Even while the crowd reveled in IRLT's success of becoming an important force for land protection in our county, members were already taking their love for the Lagoon to the next level. During the event, IRLT members and guests toured the mosquito impoundment either on foot or hay wagon. The day was punctuated with a presentation by the Land Trust's partner the Bonefish and Tarpon Trust and FIT students who described the process of tracking the fish that live in the impoundment.