Membership Donations
Memberships contribute to the ongoing operation of the Indian River Land Trust and its existing projects. This is an important source of overall funding, allowing us to continue our vital conservation efforts.
I would like to support the Indian River Land Trust as a
Guardian - $10,000 or more
Grand Conservator - $5,000 - $9,999
Conservator - $1,000 - $4,999
Steward - $500 - $999
Preserver - $101 - $499
Protector - $35 - $100
Note: Donations to the Indian River Land Trust are fully tax deductible to the extent allowed by law.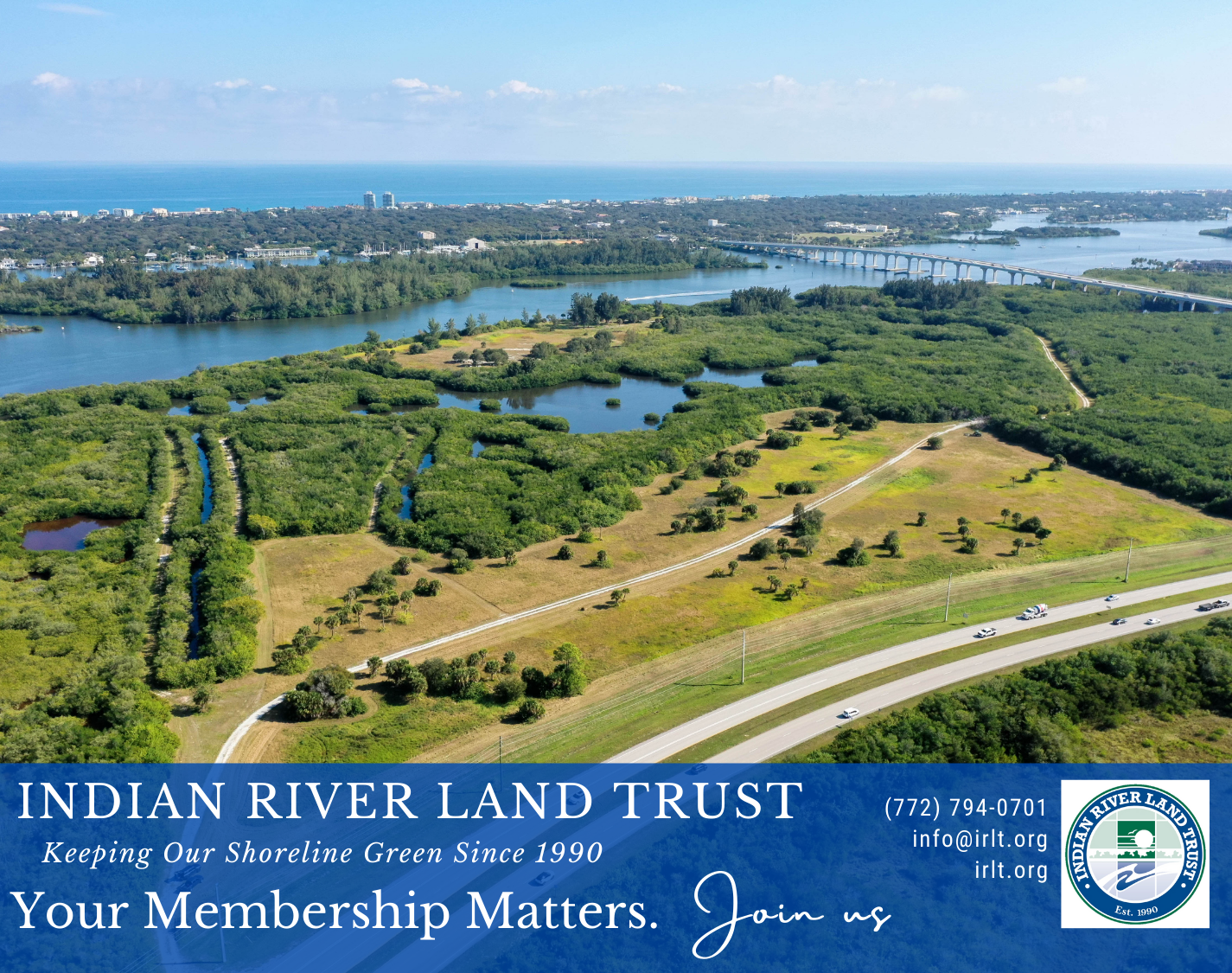 Click Here to Make a General Donation


Individual membership support provides the resources necessary to continue our efforts toward conserving land and water in Indian River County. As a private, non-profit organization, the Indian River Land Trust relies on its membership to maintain many of the conservation initiatives we have in place, as well as to launch new programs and initiatives for further conservation of our natural resources.



Gifts of Stock - Please contact our office at 772-794-0701 for transfer information.