Treasure Hammock Ranch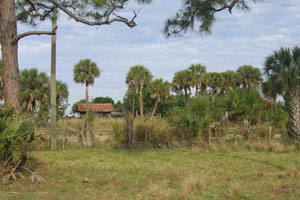 The 462-acre Treasure Hammock Ranch, located on the western edge of the county's Urban Service Area, is an historic property in terms of local conservation. It is the first property in the State of Florida to receive a conservation easement specifically designed to protect agriculture, thanks to the vision of our County Commissioners. The Indian River Land Trust worked with the county for several years leading up to the approval of the easement in 2006 to encourage them about the value of preserving this important property from development in perpetuity. This historic ranchland is home to endangered plants and wildlife and filters nearly 600 million gallons of drinking water a year.

The ranch has been owned and operated by four generations of the Sexton family for over 65 years. Ralph and Sean Sexton, the son and grandson of Waldo Sexton who created much of the now-protected McKee Botanical Garden in the 1930s, operate the ranch.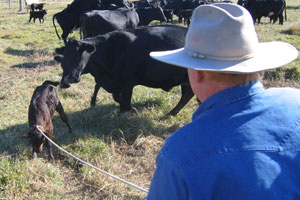 Thanks to the easement placed on the property, they will continue to protect the natural resources of the property for generations to come. Though public access to the property is limited, this project is an excellent example of how conservation can assist our local agriculture in maintaining open space, beautiful wildlife habitats and sustained water quality for the benefit of the entire community.

Go to www.floridacattleranch.org for a photographic journey around the ranch as told by Bob Montanaro.