Padgett Creek Ranches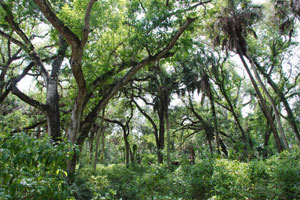 The two ranches that make up the 1,600 acre Padgett Creek project are both working cattle ranches - Long Shadows Ranch and Triple S Ranch. The Padgett Creek ranches sit above our deep water aquifer and are the natural corridor for the Padgett Creek, a feeder system for Blue Cypress Lake which is part of the headwaters of the St. John River. This property is a critical component to maintaining the availability and quality of our county's water supply. Thanks to the ranchers and their passion for the land, these properties have been well maintained and carefully preserved.

What many people do not realize is that among the many viable agricultural industries in Florida, cattle ranching is one of the most significant in the state. In fact, Florida is one of the largest cattle ranching states in the US. On the Padgett Creek ranches, ranchers raise and care for hundreds of head of beef cattle before sending them out of state to continue their growth.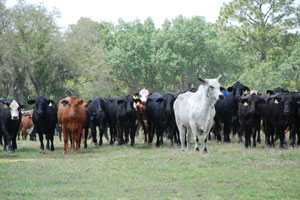 The pristine beauty of this landscape is breathtaking. Among the cattle roaming the countryside in Florida are the historic Cracker cows. Cracker cattle were introduced to Florida by the Spanish hundreds of years ago when they brought Andalusian cattle over to America. When the Spaniards left, the cattle remained. What has resulted is a breed of cow animal that has adapted to the Florida climate and is self-sufficient in the Florida landscape. Ranchers have chosen to protect herds of these cattle for their historic value and beauty.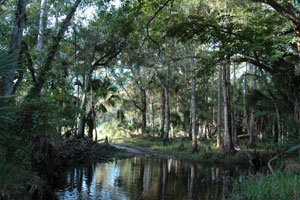 We commend the owners of these properties for understanding the agricultural and environmental value of their ranchlands and agreeing to place them under protection from development in perpetuity. With their watchful eye over the land and careful maintenance of the natural resources that are situated here, they are wonderful partners in the conservation efforts of Indian River County.

See information on site tours.