IRLT Properties
Gopher Tortoise Study
Gopher Tortoise Study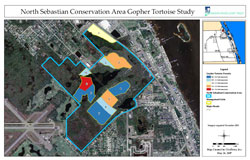 In 2007, the Indian River Land Trust and its consultants completed a comprehensive Gopher Tortoise study within the 407-acre North Sebastian Conservation Area. Working with environmental consultant Dr. David Cox and a small research team headed by Dr. Jon Moore of Florida Atlantic University, the study documented the area's Gopher Tortoise population in order to determine the potential for relocating tortoises to the site from County projects such as new roadway construction or emergency relocations from development projects underway. Ryan Morrell of CivaTerra provided computerized mapping technology to chart the existing Gopher Tortoise activity for reference.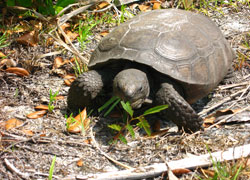 Historically, state agencies allowed Gopher Tortoises to be left on development sites and buried under land as it was prepared for development. In Florida alone, the Gopher Tortoise population has dwindled to an estimated 30 percent of their original numbers. Recently, the Florida Fish and Wildlife Conservation Commission began to allow for easier relocation of these animals away from development activities after raising their protection status to "threatened."

Gopher Tortoises feed mainly on low-growing plans that require abundant sunlight. They burrow under the earth, building homes for themselves and creating vital habitats for other animals native to Florida. Gopher Tortoises have a long lifespan, upwards of 80 years.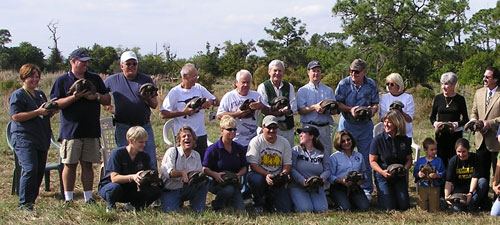 The Indian River Land Trust is hopeful that the 2007 study will be an ongoing model for Indian River County, encouraging them to conduct similar studies on its other public conservation areas.