Volunteering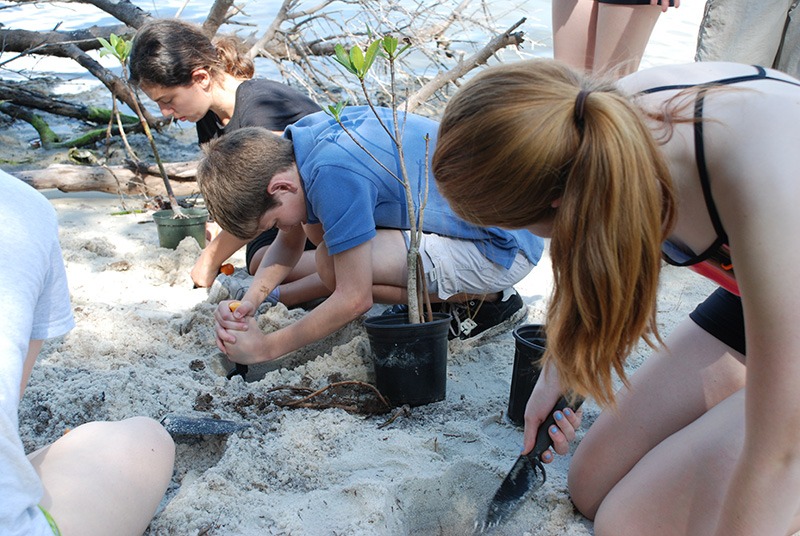 See scheduled events on our Calendar of Events.
---
Indian River Land Trust offers a variety of volunteer opportunities, including the following Land Stewardship Volunteer Roles:
Land Stewards
"Adopt" an IRLT conservation property. Take a leadership role in monitoring and reporting on the status of the property, restoration efforts and maintenance projects.

Restoration Volunteer
Work as an individual, group or part of a work party. Volunteers remove invasive plant species, plant native plants, spread mulch, maintain trails, remove litter and more. No experience or tools needed.

Gardening Volunteer
Show off your green thumb. Help maintain our native plantings at our trail heads or create flowering annual beds at our pocket park at the east end of the Alma Lee Loy Bridge.

Biological Monitors
Those with biology/science experience and knowledge of Florida flora and fauna are encouraged to assist in documenting species present on the IRLT properties. Biological monitors may also assist land/stewardship staff with baseline studies and data collection.

Youth Volunteers and School Groups
Get involved with land stewardship volunteer days.

Groups and Businesses
Plan volunteer events such as cleanups and restoration projects for groups and businesses.

Tour Guides
Guides will lead conservation tours during the winter season on IRLT properties. They will provide an overview of habitats and property importance to the conservation efforts in the community. Tour guides should be able to handle groups with up to 30 participants and be a face of the IRLT as they interact with the public and members. Land/stewardship staff will assist new guides, and provide guidance and materials as needed. See scheduled events on our Calendar of Events .

Volunteer Coordinator
We are seeking a highly motivated individual that can dedicate their own time to overseeing the land stewardship volunteer program. This involves connecting volunteers with appropriate projects, communication with volunteers through phone calls and email, and keeping track of volunteer hours on a spreadsheet such as excel. It also entails assisting in planning the annual volunteer thank you event. This person will work closely with stewardship and land staff. This is a position with flexible hours with work that can be done at the office and/or at home.